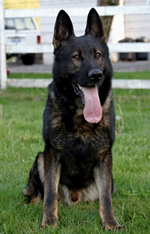 "V" Lux von Kameruner Eck
SchH3, KKL1 Life,
Pure DDR Lines...
Tino vom Felsenschloss son
Lord vom Gleisdreieck Grandson
Schraderhaus K9 Stud Male

Click here for Trial Photos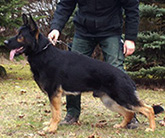 "V" Gerry von Weltwitz
IPO3, FH2, DM Clear
Pure DDR Bloodlines, German Import
Schraderhaus K9 Stud Male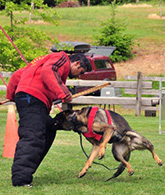 Caleb Den Lu v. Schraderhaus
CSAU, Brevet, Ring Sport
Brother of our Norbo Den Lu v, Sch.
@ 17 mos. Competing in Ring Sport
Norbo v Schraderhaus x Lusy Naspo
"C" Litter
Owned by Karen & Daryl Moegling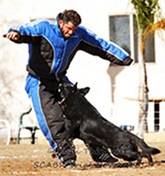 JuRondo von Schraderhaus
Italo z Eurosportu x
Biscaya Moravia Campanella
Competing in Ring Sport
Owned by Joel Tan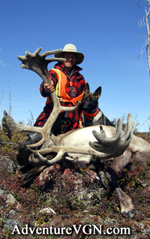 Sentinelle von Schraderhaus
BloodTrackingDog & Big Bull Caribou
Onika X Lux
Owned by John Engelken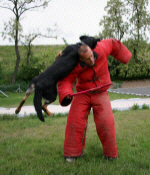 Hary z Duricovho dvora
Schraderhaus K9 Female
Slovakian Import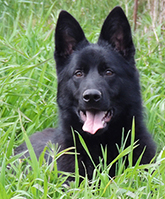 "Qui Che' von Schraderhaus "
Lux v Kameruner Eck
x Hetja von Schraderhaus
Pure DDR Bloodlines
Schraderhaus K9 Female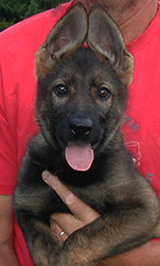 Yulia v. Schraderhaus
Ivo v Hauental x Xenna ParchimerLand
Pure DDR Bloodlines
Schraderhaus K9 Female @ 10wks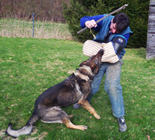 "SG" Norbo Den Lu v Schraderhaus, ZVV1, IPO1
Titled in Czech Republic
Son of our Norbo v Schraderhaus
x Lusy Naspo
Schraderhaus K9 Male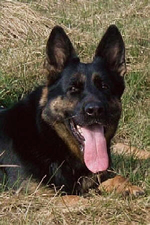 Xena Ort CS, SVV1
Oct. 29, 1998 - July 1, 2013
Slovakian Import
Schraderhaus K9 Female

About our dogs at Schraderhaus K9
We are a privately owned and operated kennel located in the beautiful Pacific Northwest Region. Our facility is located on the outskirts of the foothills of Mount Rainier, bordering the rural towns of Roy/Graham -
(Click here for Map & Directions)
, where we have lived since 1977.
Our Primary Focus is on producing beautiful and healthy dogs with structurally sound and solid working body type; dogs who possess and exhibit good temperament along with balanced working drives, thereby producing offspring who are also a pleasure to live with. Correct working body structure along with soundness of mind are extremely important within our breeding program, with our goal being to produce offspring with the same solid qualities so evident in the breeding stock we choose to mate together. Sound hips and elbows, structural health, keen intelligence, steadfast loyalty and superior working ability are equally important qualities within our breeding program. Selecting correct, healthy working conformation coupled with keeping an eye towards beauty, while never breeding for the sake of looks alone, continues to produce dogs from our kennel which possess the correct balanced drives and which are also pleasing to look at. We will not sacrifice these goals simply to produce high-drive, overly aggressive dogs.
Our breeding stock consists of the bloodlines of precious old working foundation lines from the countries of Germany, Czech Republic, and Slovakia. We take great care to insure that our breeding stock is certified clear of Hip and Elbow Dysplasia. Our dogs are descendants of the most influential and sought after old foundation bloodlines and working lineage from East Germany ; such as the great Lord vom Gleisdreieck, Jeff vom Flämings-Sand, Sven Grafental, Held Ritterberg, Ingo V. Rudingen and Don v. Rolandsteich, and from Slovakia, 6 time World Team Competitor, Norbo Ben Ju.. Our breeding females also possess heritage from the genetic history of the best known and most highly sought after proven working bloodlines for Czech/Slovak pedigrees; Bero v Friedersdorfer Fleur, Lido and Chery Jamirex, Figa Cega, Grim z Pohraniční stráže, Iwo v.d. Buschecke, and especially noteworthy...the wonderful foundation lines from which the Czech working dogs originated: the famous and well respected Czech kennels of Pohraniční stráže, Jipo Me and Jirkova dvora.
We incorporate the very best quality breeding females into our program; those which are known to possess warm temperaments and are good mothers, are substantial in bone and body type and who are also known to possess strong genotype and are proven to be consistent in passing on these qualities. Our dogs are clear in the mind, and have balanced working drives with sound nerves. These qualities, which have long been part of the breed standard as requirements for the German Shepherd Dog, are what we look for in our breeding dogs. Our dogs have proven to consistently pass these qualities along into their progeny.

Drako von Schraderhaus @ 6 mos, with Jean
Drako is Pure DDR, DM Clear, Frozen Semen on File
(Elfie v Klödener Riss x Aron vom Poppitz)


We're pleased you have chosen to view our site and to learn more about the qualities of our dogs. We feel certain you'll come to appreciate our dogs as much as we do.

We trust you'll enjoy visiting our pages, finding our large base of information on the working aspects of these amazing dogs valuable to you in learning more about the Working German Shepherd Dog.

You will find a wealth of information from our extensive page list in our "Informational Links" section, so please, enjoy your visit to our German Shepherd Dog Site!

To contact our kennel about our dogs or the puppies they will produce in the future, please
email us. We will be happy to assist you.
~

Schraderhaus K9 Training

~
●Puppy Classes
●Semi Private & Group Combos
●
Rules of the Field
●
~

Kennel Visits

~



By Appointment Only


Our Kennel is Closed to Visits
During Months of September

~ April 31st



~~~
Spring and Summer hours 2 PM thru 6 PM
By Appointment
● Providing Exclusive Sales of High Quality Working Dogs ●
● Direct Shipping Services for our puppies, throughout the USA & Canada ●
● Dogs For Sale ●

In Loving Memory

Norbo von Schraderhaus
Feb 26, 2005-Feb 7, 2008

Click to view Norbo's first Litter with Lusy Naspo




Denny Jipo-Me Feb 7,1998 - March 18, 2008




Aik vom Brachtpetal Mar 29,2010 - November 17, 2013


"He is your friend, your partner,
your defender, your dog.
You are his life, his love, his leader.
He will be yours, faithful and true,
to the last beat of his heart.
You owe it to him to be worthy of such devotion."

**** Author Unknown ****
Prior to a Schraderhaus Pup purchase, Schraderhaus K9 screens new puppy clients via multiple email correspondence as well as by phone. This has proven to be beneficial to both buyer and seller, and is in the best interest of the puppy. Clients interested in purchasing a Schraderhaus pup are encouraged to make an appointment to visit our our kennel and meet prospective parents. Upon establishing your pup choice, you may send your deposit via PayPal from our home page or our Upcoming Litter Page, securing your pup immediately. To assist our clients in placing their deposit we offer several payment options via PayPal in order for them to secure their pup, and also Postal Money Order or Bank Cashier check sent Next Day Priority Mail.




Schraderhaus K9


Quality Working German Shepherd Dogs
Roy, WA. (United States)
+1.253.843.1123 PST