"Yulia von Schraderhaus "
Pure DDR/East German Pedigree
OFA Good / ED Normal
DM Clear
Yulia is a younger full sister to our female Hetja, and like her sister is an exuberant and lively pure DDR female out of our DDR Import, Xenna vom Parchimer Land. She has very good hunt drive, food drive, and a strong nose for scentwork. She is friendly and confident in nature, and is an active, agile and athletic female. A Lovely black sable with good substance, she has a beautiful DDR type head and dark pigment. Like her mother Xenna, she is a well proportioned female with very nice correct topline and underline, substantial bone and lovely expression with dark eyes. Her expression, character and head type is strong yet feminine. She has an outgoing, inquisitive and free temperament, and is very tolerant of other animals, and kind with children. She shows very good natural suspicion and protection instinct making her an excellent choice for pups which will be suitable for Family protection, Schutzhund, S & R dogs as well as excellent service, medical alert & therapy dogs.
Yulia's Sire, Ivo von Hauental, is an Absolutely impressive heavily boned, dark black sable male with masculine and strong head typical of the East German / DDR Dogs. 100% East German Pedigree. Ivo received his Sch 3 at just over 2 years of age. He received his V Rating at just over age 26 mos.
Ivo has an excellent disposition and work ethic. His pups will possess his spirit of kindness and exhibit his excitement for the ball and excellent deep nose for tracking along with good protection skills and sure and stable temperaments. Deep pigment of coats will be outstanding in his pups, as well as the gorgeous head type that he passes along into his offspring.

Ivo's Sire, V Queick vom Ludwigseck is the son of V Arek von uns Heimaturt, a top producer in Germany for many years before he was imported to the US, imparting into his offspring
a combination of outstanding structure and temperament.


~~~~~~
Yulia's first litter was
born June 10th 2016, sired by our
Czech / DDR Stud
Mango Cerna Bohemia
Click Here
to view Litter.
~~~~~~

Yulia's Pedigree

Yulia @ 3 yrs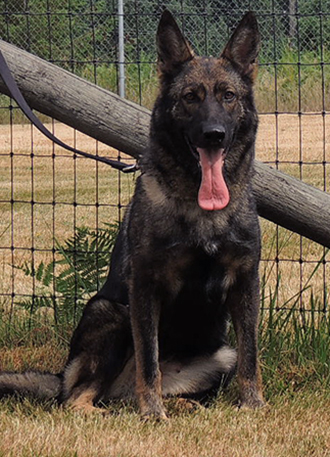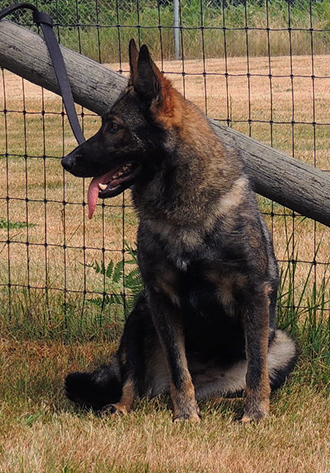 Yulia @ 3 yrs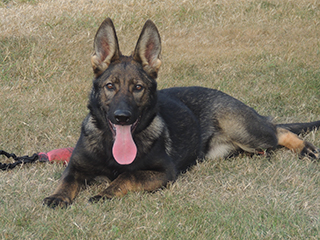 Yulia @ 6 mos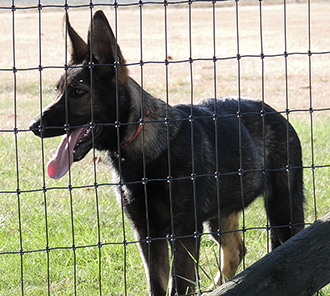 Yulia @ 4 months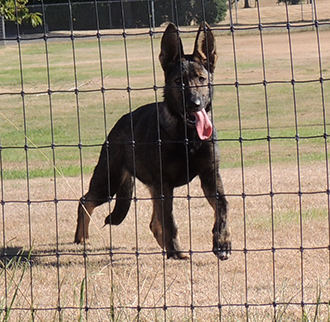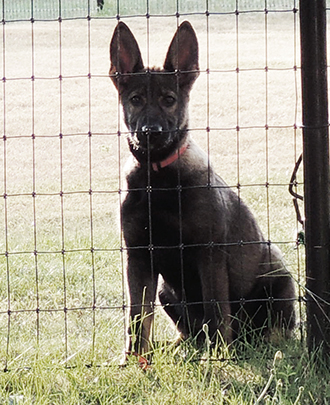 Yulia @ 4 months